With summer weather finally upon us, weddings are showing no signs of slowing down. Check out some of our favorite wedding trends that have been popular with brides and event planners so far this year.
Tents And String Lighting
Summer means the arrival of great weather that allows outdoor events to truly flourish. With this in mind, it's important to note that the sun can often be too much for an event to be fully outside. Tents are the perfect solution to help shield your outdoor event from the brunt of the summer sun. This is also a great way to abide by restrictions and host engagement parties, receptions, and even weddings in the privacy of your own home or venue. We have many tent options to choose from, including canopy, sailcloth, frame, or pole tents. You can even consider spicing up your tent setup with the use of string lighting or chandeliers.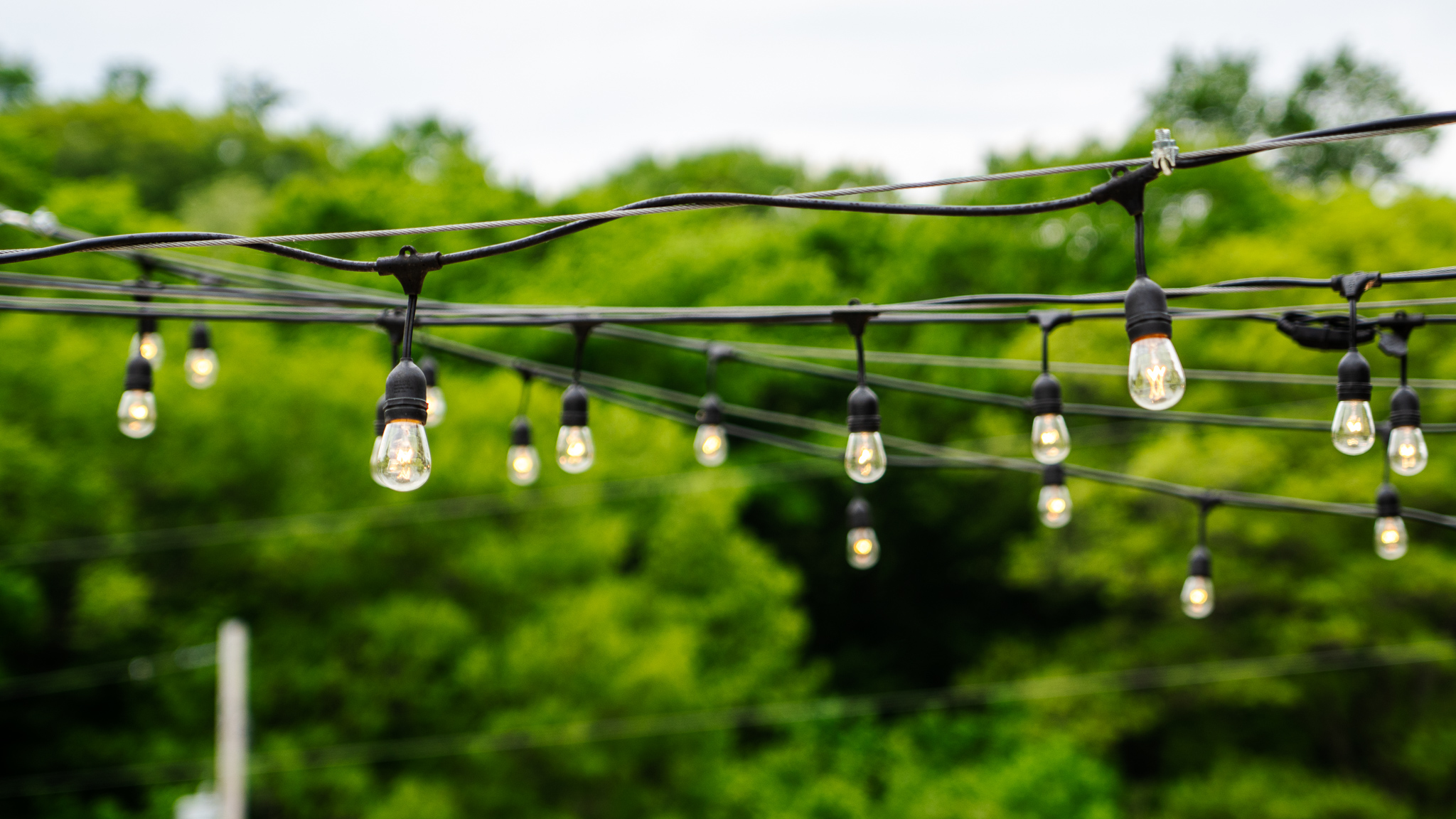 Vintage & Unconventional Seating
Vintage, antique, distressed, mismatched. There are so many unique furniture options to choose from to help you create a memorable aesthetic for your wedding. Using unconventional furniture options can also be a great way to mix up your seating for a more personalized approach. This option also offers quality over quantity for smaller weddings and helps make better use of your budget, rather than simply buying cheap folding chairs. Using alternative seating options can help transform a micro wedding into a huge success and creates a more personal approach for everyone.
Outdoor Chandeliers
Chandeliers are a great centerpiece for a room, tent, or even an overhanging piece in a garden. This acts as a stunning centerpiece for the entire event and can really wow your guests. Don't worry if a traditional chandelier isn't quite your style, you can mix it up with new modern-day chic geometric chandeliers or hanging bulb chandeliers.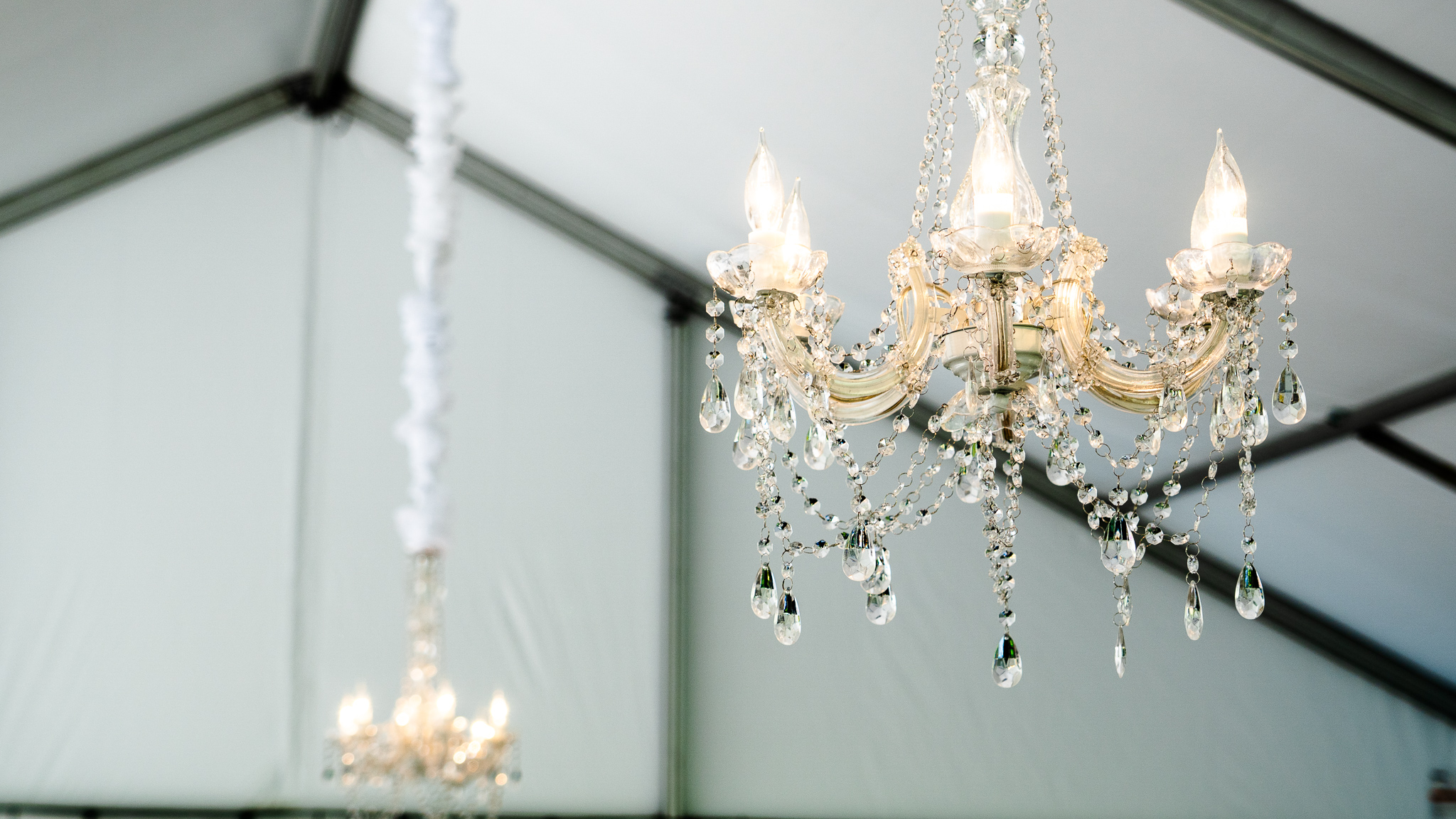 Geometric Arches
Geometric styling has been incredibly popular for the 2021 wedding season. One of the most common elements is the use of geometric arches. Arche designs allow for incredible variety and range of customization and look especially beautiful when used in garden and beach weddings. Floral accents can really make these statement pieces really shine, so it's a good idea to work with your florist to make sure that your arche is decorated and well-presented.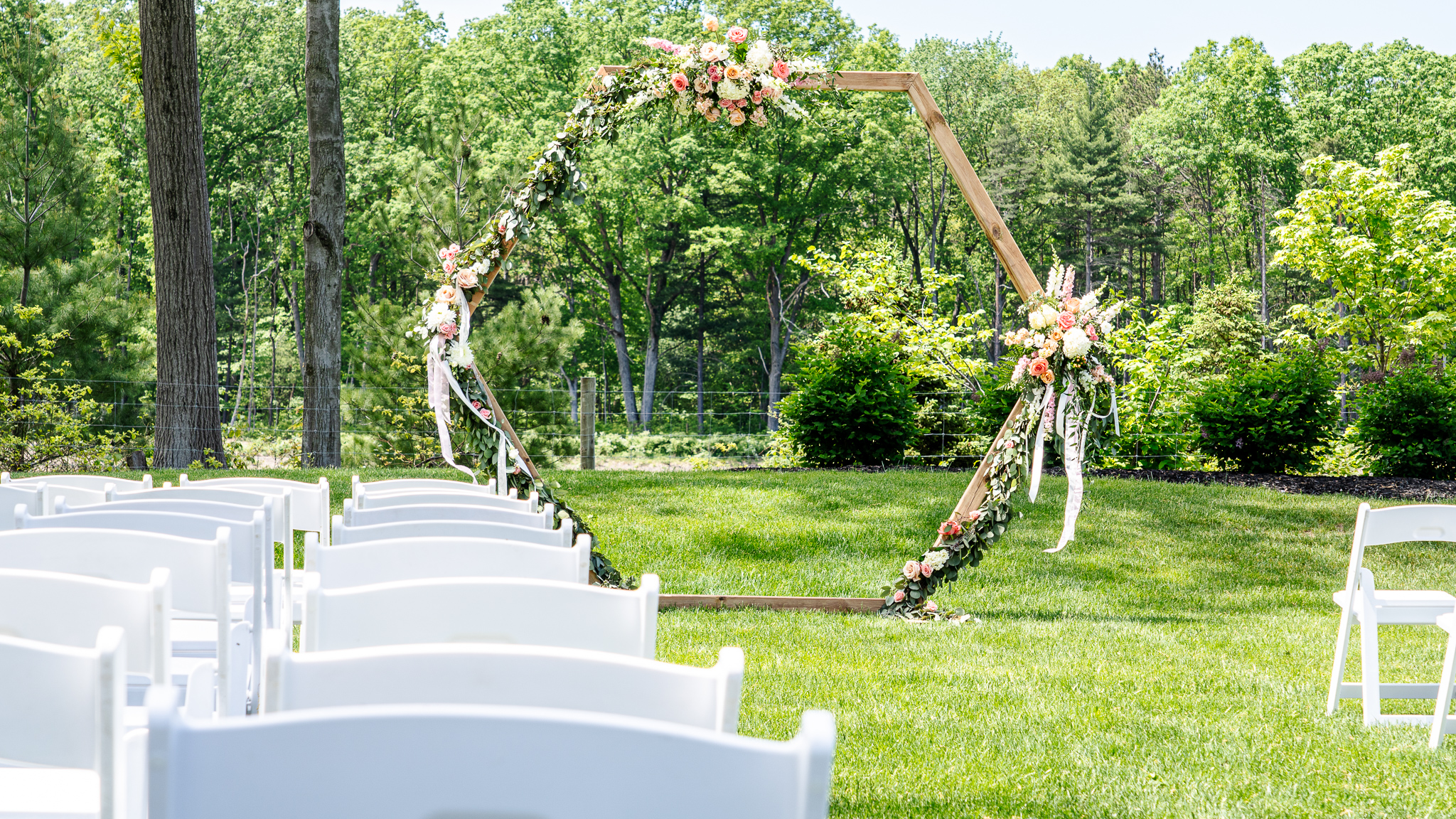 Champagne Flute Walls

Grass walls and flute walls are a trend we see becoming more popular with each event. This is a lovely way to add a touch of green to your wedding and help make your bar pop. It's also a quick way to serve champagne without crowding your tables and helps maintain a minimalist approach to your setup.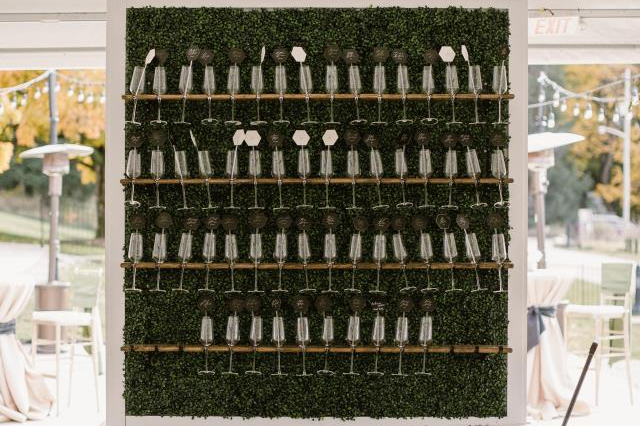 As weddings continue to expand this season, we don't see any of these trends leaving anytime soon. Let our staff walk you through these trends and select your options together to help make your big day more spectacular and less stressful. Reach out to us today, as we continue to expand our large inventory and create trendy wedding rentals.